About the Company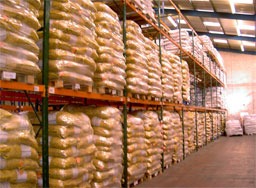 Our Managing Director & Founder, Tony Farndell has been in the Nuts in Shell, Kernel & Dried Fruits business for approx 46 years. Having started his career in a commodity house in London, working in the accounts department, progressed quickly working with the imports/shipping dept & into the trading department,
he learned his trade in the cut and thrust world of importing commodities such as Sugar, Cocoa, Nuts & dried fruit.
Rapidly progressing to Trader status in his first year, he began to deal in the buying and selling of these commodities from around the world. He continued to work as a Trader also a short while on the London Terminal Markets, back in the office handling the Import and Export of the goods mainly Nuts In Shell & kernels he had traded (learning the ins & outs of the shipping world at the same time!) for the next eight to ten years.
Having gained the necessary experience required to survive in this industry, he took the leap some 50 years ago and started his own business. The company philosophy then, as now, was to find and supply the best quality products available, we believe if we succeed in supplying top quality our customers & their customers will benefit from repeat orders & enjoy a growing business, we want our buyers & suppliers to succeed, to make money & to see us all grow in the changing markets we are faced with.
Although the commodity markets in which we trade is often driven by price, we believe that squeezing suppliers or customers is not the way forward in developing lasting relationships. It is our aim to provide top quality products at competitive prices, without having to cut corners to satisfy grower or buyer.
We are proud of our record on this front, and the levels of repeat business we generate is a testament to our approach.